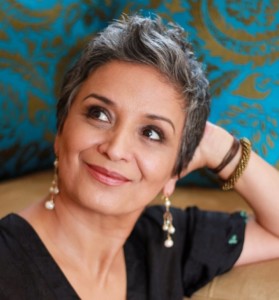 I was born in the city of Rezayieh, former name for Urumieh, in Iran. This is the Turkish region of Iran that is a melting pot of many religious and cultural heritages.
My family being aware of the upcoming revolution sent me to the USA to attend university.
I attained my Bachelors of Arts degree from Sacramento State University and began a process of soul searching that resulted in much traveling for many years.  Having a variety of experiences in different cultures ignited my passion for the art making process.
I formally began painting 20 years ago and showing my work in various venues. I have been lucky enough to be living in Topanga California which has allowed me access to an already existing and ever growing artist community. I began opening up my home studio to the Topanga Art Studio Tour and have been showing and selling art for the last 8 years.
I have also shown my work in various art galleries throughout Los Angeles including  LACMA Wet Paint; Affair in the Garden, Beverly Hills; Stephanie's Gallery, La Canada; Merging One Gallery, Santa Monica; Phantom Gallery, Los Angeles; Art 4 All People, Malibu; Arm Gallery, Glendale; Topanga Canyon Gallery.
I am mostly interested in creating art that is transformative and transcendental in its themes and content. I define transformative art as any visual or performing art that expresses or evokes spiritual truths or higher states of consciousness that hopefully lead to a greater understanding of oneself, humanity, nature, the cosmos and their interdependence. Transformative art is intended to heal and affect the body, mind, and the spirit of the viewer through the experience of art itself.
I hope to create works of art that reflects and communicated the depth of our collective soul, the beauty, love and dignity of our beings, and our abilities to expand and embrace our lives.
Hope you enjoy looking at my work. Please contact me with questions or if you would like more information.